Time to Start Digging

October 21st, 2001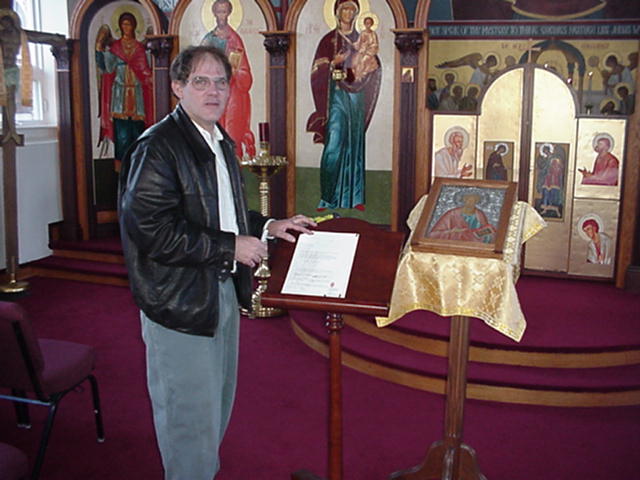 At long last we have received preliminary permission to begin our building projects. Our lay chairperson Michael Bauml signed the construction contract with landmark construction the construction may begin as early as this week.
---
Third Annual Forum on Orthodox Christianity

Octover 20th, 2001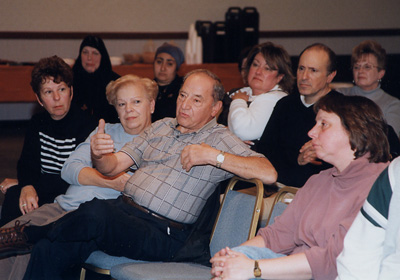 On October 20th, 2001, St. Luke sponsored its 3rd annual forum on Orthodox Christianity. It was held at Moraine Valley Community College. The principle speaker was Fredrica Matthews – Green and her topic was feminism betrayed. Also in attendence were Mother Theonymphic and Sister Hanna from Cleveland, Ohio. Mother theonymphic spoke about her journey to God, her healing from paralysis, and her time in the Holy Land. She also spoke about her work at the St. Mary of Egypt Orthodox Mission and Monastery. Donations to the mission can be sent to St. Mary of Egypt Orthodox Mission and Monastery.
P.O. Box 771025
Cleveland, Ohio 441s07
Over 150 attended this forum special thanks go out to all who worked so hard to make it a sucess, especially Outreach committee chairperson Lee Kopulos, Fellowship committee chairperson Nadia Doss, Photogrpaher George Ooulos, and Bill Droll, Campus Minister at Moraine Valley College who helped with providing the use of the faculity.