Traveling Jesus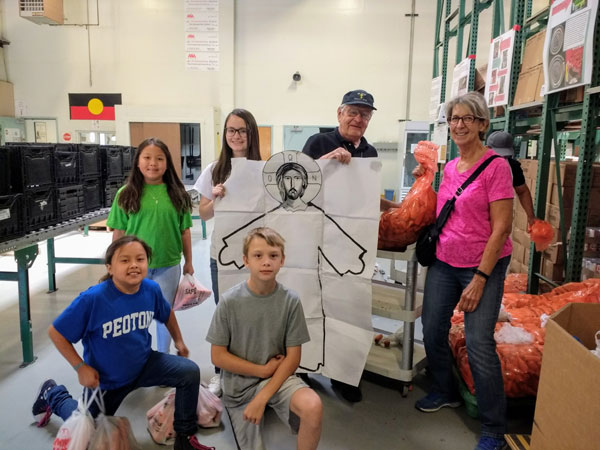 Years ago we used this large poster on our Church's mission trip to Alaska, calling it "Traveling Jesus".
Since that time it has traveled with our groups to a number of mission fields – the most recent being the Navajo Reservation in
New Mexico through YOCAMA – Young Orthodox Christian American Mission Adventures, July 6-12. Seen here at the Food Depository
where team members volunteered.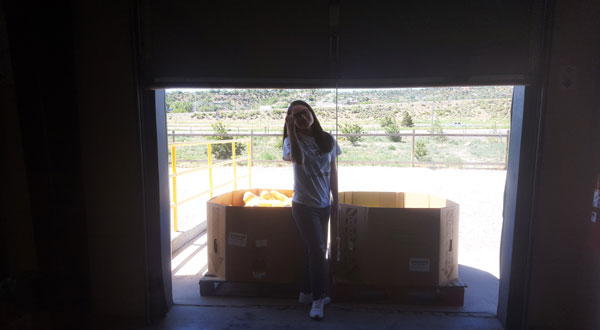 Scene from mission trip.
Picture with large check of the donation we made to the Gallup, New Mexico Food Depository through our
Charitable Endowment Fund.
Picture of 4 grandparents and their 9 grandchildren on the mission trip.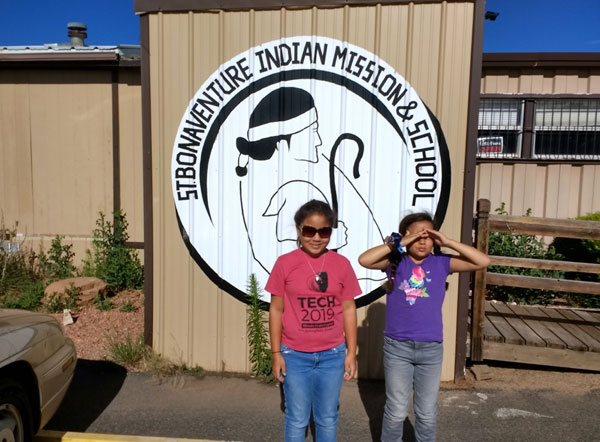 Awaiting the water truck to begin a day delivering food and water to the reservation.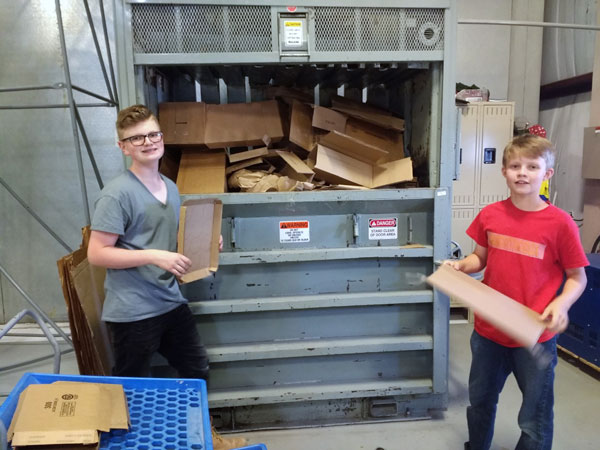 Day's end at food depository collapsing boxes from food.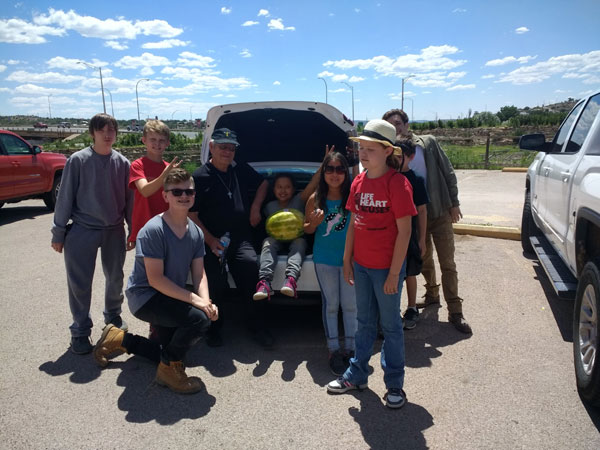 Another day done in the mission field!
Garden Center Visit For July
Fr. Paul began our visit with the story of how God created the heaven and earth. God creates light on the
first day and created people in God's own likeness on the sixth day, and on the seventh day God rested.
Fr. Paul explained how with the "The Sermon on the Mount" Jesus tells us how to live if we seek the Kingdom
of God. Jesus said that we are the salt of the earth because salt flavors and preserves. As Christians we are to preserve the
Faith.
Celebrating 20 years with a picture. It has been St. Luke's privilege and joy to visit every month with the \
Garden Center residents which started in July of 1999. May God grant them many years!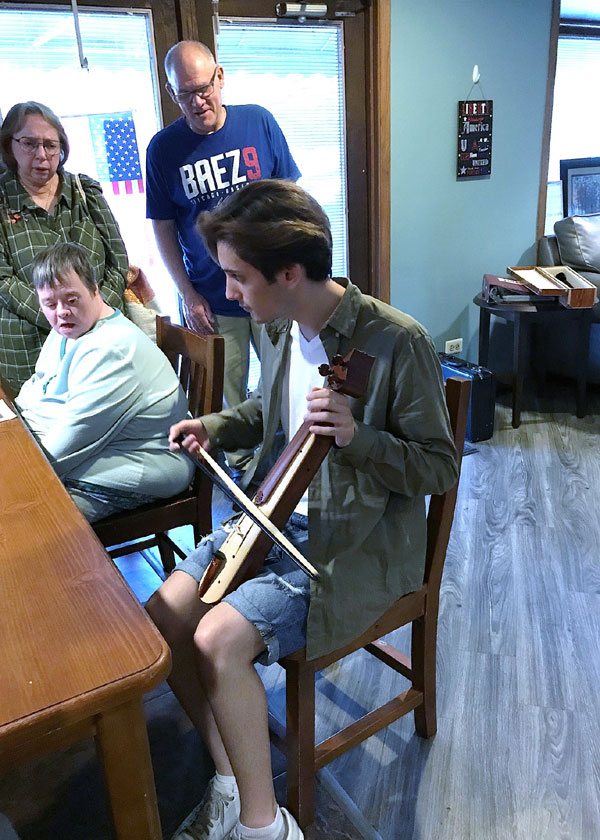 Our evening ended with a surprise performance from Niko who played the Lyra.