Raising the Bells
December 2002
The work of placing the new bells into the bell tower began with a prayer service to bless the work and the workers involved. Below Father Andrew blessed each worker individually with Holy Water.
Beams were secured to the bells to help distribute the weight when carrying them. The largest bell weighs 350 pounds and the second largest weighs 250 pounds. Due to this excessive weight, they had to be handled with care to prevent injury.
The bells were brought up thru the choir loft to get to the bell tower.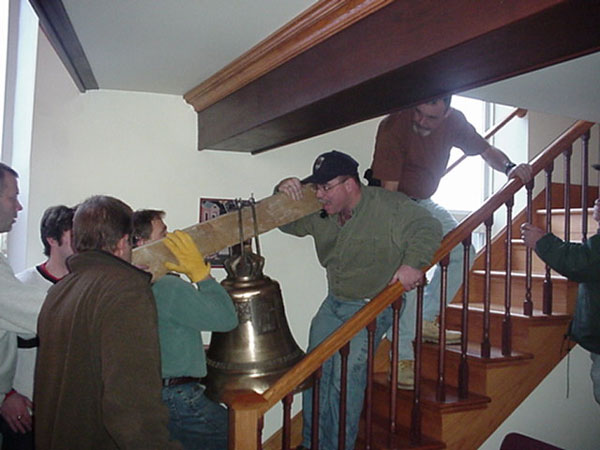 ---
Once in the bell tower, the bells had to be brought up two flights thru small openings in the floors. A pulley system was used. Here we see the bell being secured to the pulley and below we see the bell going up to the next level.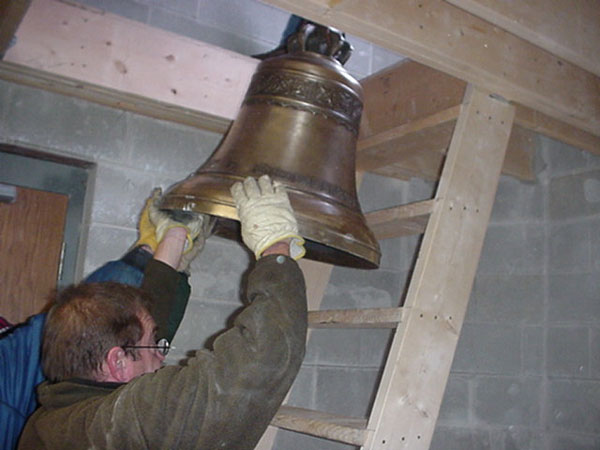 Here we see the bell in position for raising it to the final level at the top of the bell tower.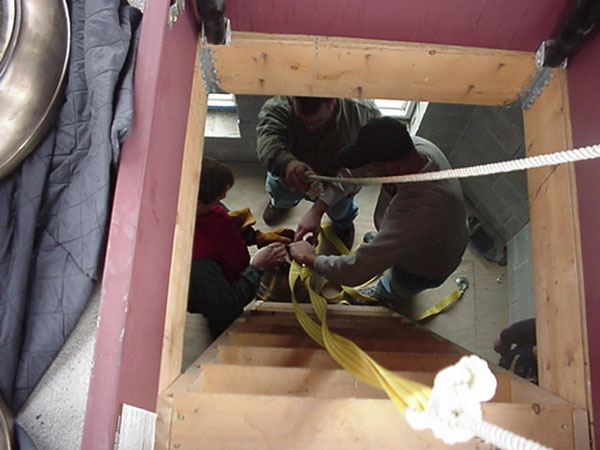 The final step involved wenching the bells up to the beams where they were secured using U bolts.
---
Above and below we see the bells in their final positions. A system of pulleys and ropes will he attached to the clappers and hung down through the floors so that they can be rung at services.
---
Readers who wish more information about the history, ringing and purchase of bells can reach the Blagovest Russian Bell Site thru this link.
www.russianbells.com"
---