Christmas Presentation and Visit By St. Nicholas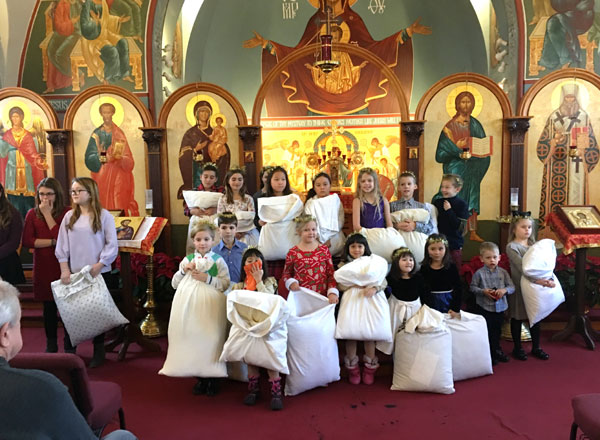 Following Liturgy we were treated to a Christmas Presentation by our church school children.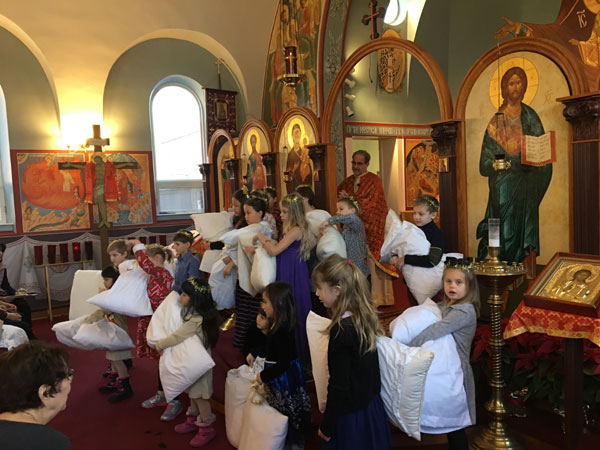 The younger children provided the choreography.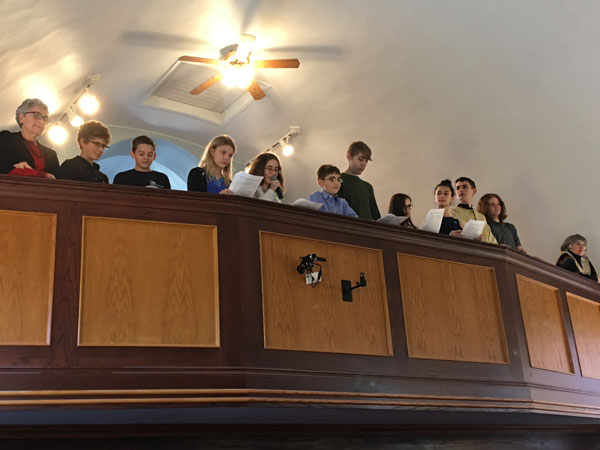 Our young adults provided the narration.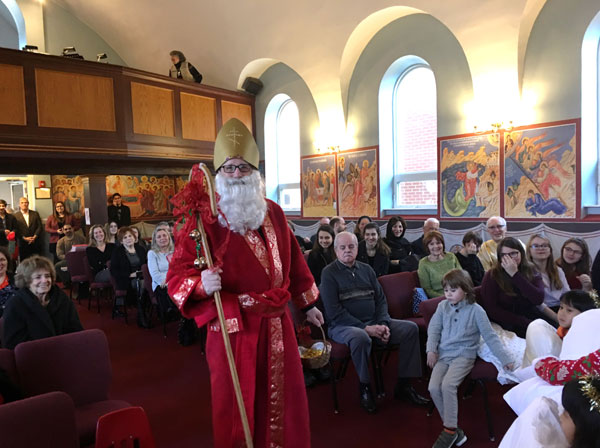 Following a carol to St. Nicholas, he made an appearance.
Group photo.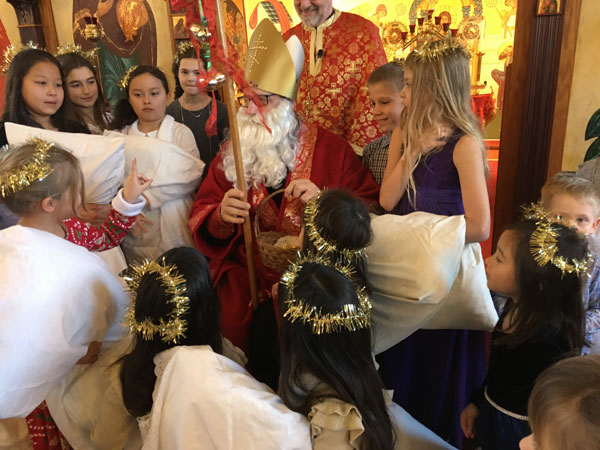 In keeping with tradition, St. Nicholas brought golden chocolate coins for the children.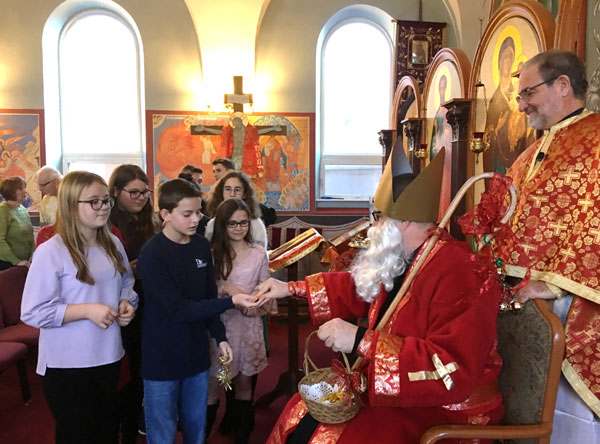 Each child received a coin.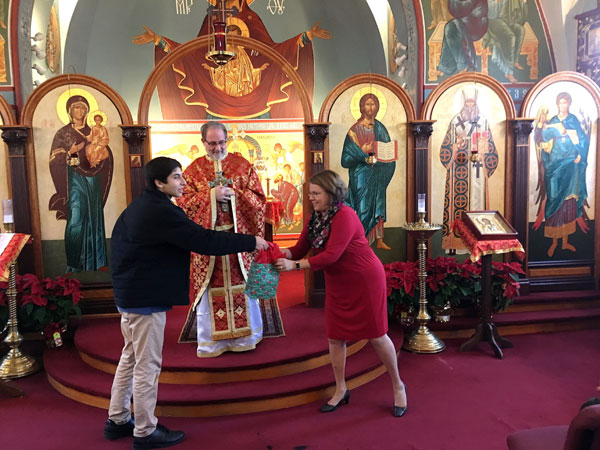 Protinica Michelle was presented a gift by the Church School Staff for organizing the Christmas
Presentation. Thank you to all who worked and performed on this presentation
Garden Center Visit For December
Fr. John read to us one of the legends of St. Nicholas. St. Nicholas met a man in Myra that had three
daughters and he could not afford their dowry to be wed, which is those days meant that the girls would likely be sold. St.
Nicholas, as not to shame him, throw three bags of gold through their window for each one of the girls which saved them from
a life of shame.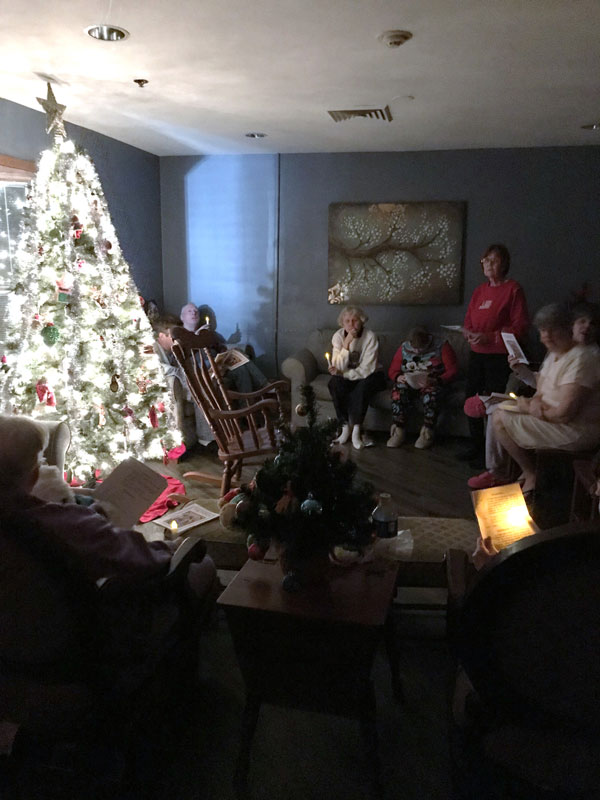 All the residents held their candles as we read the Lord's Prayer.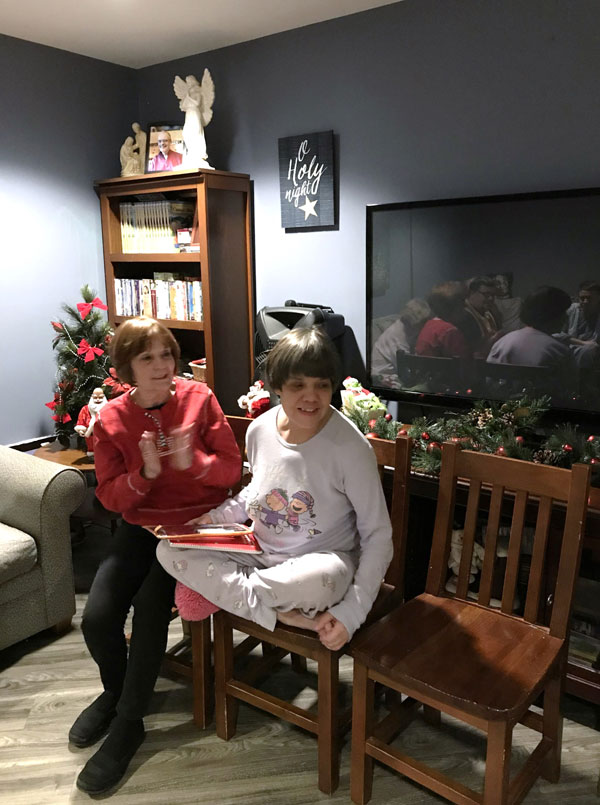 Janet joyfully recited her Christmas poem.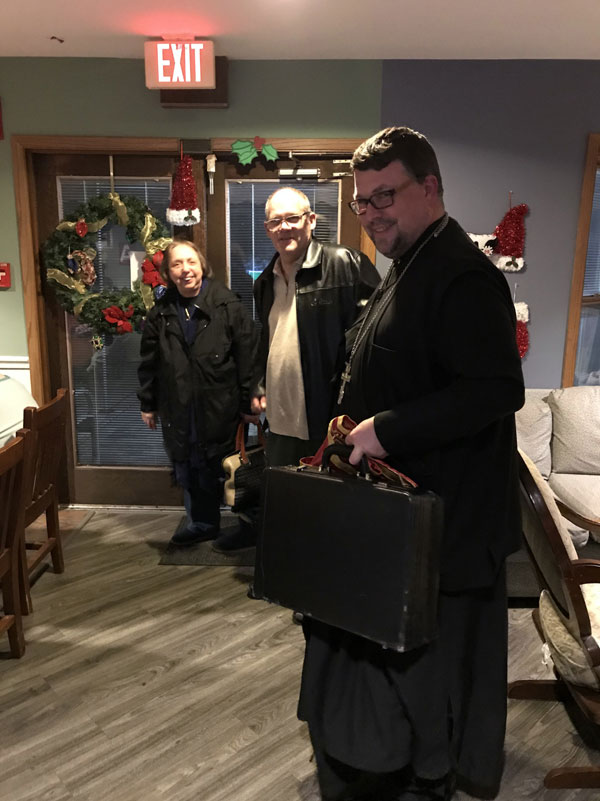 Fr. John wishing everyone a Merry Christmas.