---
December
Christmas Lenten Dinner And Vigil Service
On Christmas Eve parishioners gathered together for a Christmas Lenten Meal.
As is tradition, the youngest present read the scripture passage.
Father Paul explained the customs associated with this dinner. Wine was served to remind us of the good times.
Wheat was given to all to remind us of the resurrection and all those who died in the last year.
Each person took a piece of garlic and dipped it in honey to remind us of both the bitter and the sweet.
Next the dinner was served and fellowship enjoyed.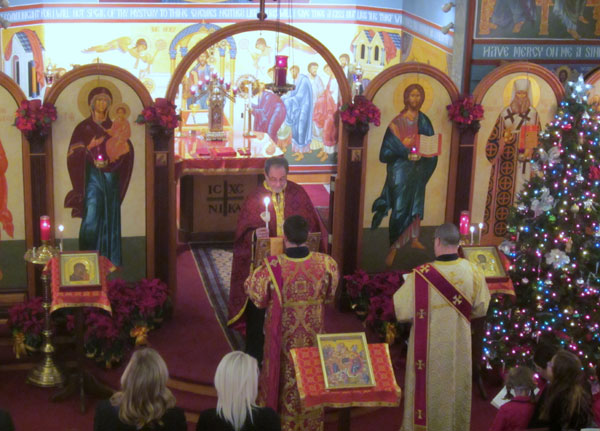 Following dinner the Christmas Vigil Service was held. Photo of the Gospel Reading.
Garden Center Visit For December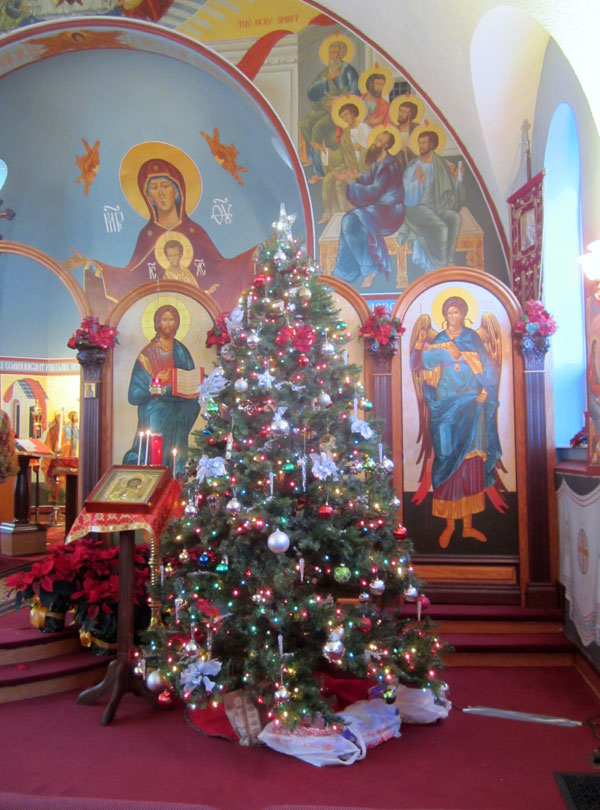 This Sunday St. Luke held its Christmas Play.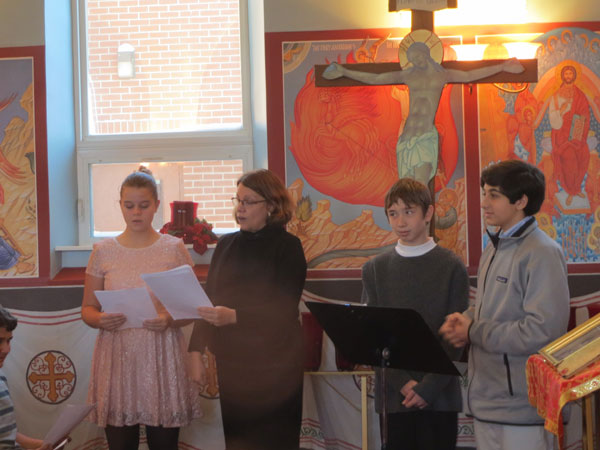 Protinica Michelle led the singing while our narrators waited to provide the background for the play.
The children did a wonderful job.
Some angels were also in attendance.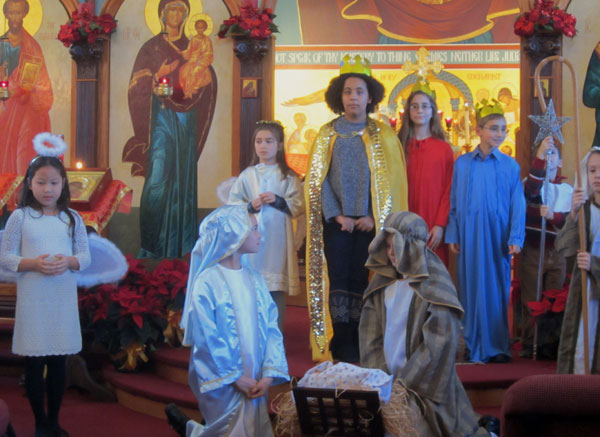 Scene from the play.
Scene from the play.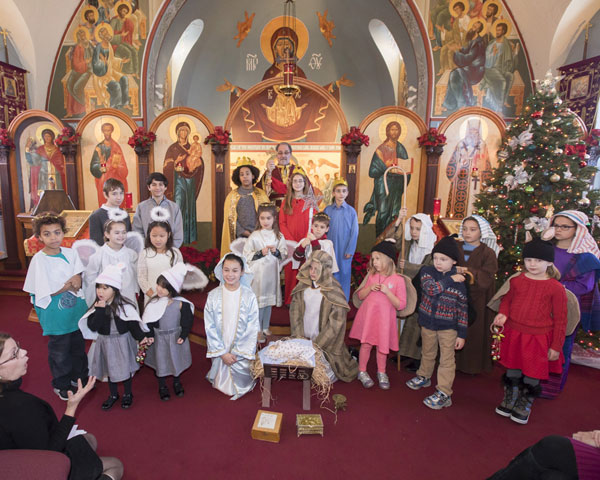 Group Photo. Our thanks to all the children and to those who organized this wonderful performance.
Garden Center Visit For December
Fr. Andrew started our visit with one of the many stories about St. Nicholas, "The Pawnbroker and the Greek". The pawnbroker loaned the Greek gold which was to be paid back in one month. Many months passed & the pawnbroker had to take the Greek to court, where the Greek insisted he did pay back his loan. The pawnbroker said to swear by St. Nicholas that the gold was returned. So the Greek told the pawnbroker to hold his staff so he could rise in hand and swear. Nothing happened to the Greek, so the pawnbroker figured he was telling the truth. But what the pawnbroker didn't know is that the Greek had put the gold in his staff. He took his staff back & walked out. Later he was crossing a bridge & collided with a cart & all the gold fell out of the staff & was returned to the pawnbroker.
Fr. Andrew said the true meaning of Christmas is that Jesus came into the world to save us and that He is with us!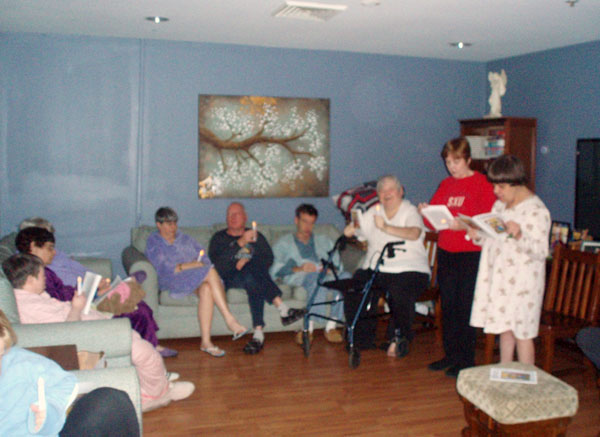 Praying the Lord's Prayer together by candle light.
Fr. Andrew passing out gold chocolate coins to very happy residents. Our visit ended with snacks and Janet's annual Christmas Poem.
A Visit From St. Nicholas
This Sunday Fr. Paul gave a children's sermon on the life of St. Nicholas.
Afterwards the children sang.
St. Nicholas makes an appearance.
The children gather around.
St. Nicholas gives the children golden wrapped chocolate coins.