---
August
Annual Church Picnic
This weekend St. Luke Parish held its annual picnic.
Food was prepared on site.
Sports and games were among the activities offered.
Hula Hoop Anyone?
Thanks to our picnic organizers for a great day and great food.
Blessing For A New School Year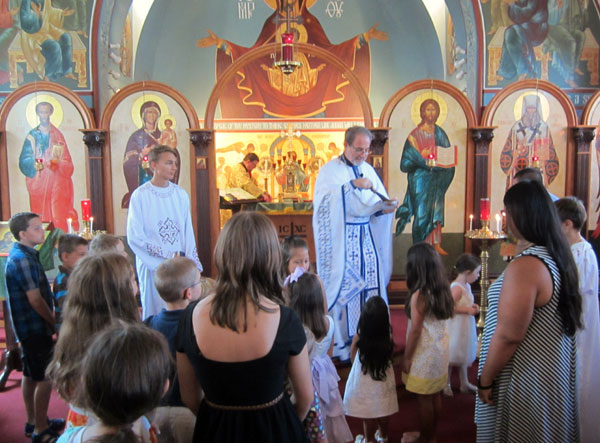 With Summer coming to an end and a new school year beginning, this week following Liturgy gathered all the children for a prayer and a blessing.
Memorial Chalice Blessed
This Sunday, August 7th, Father Paul Janakos blessed a Sterling Silver Chalice set in memory of George Poulos. Thanks for all the generous donations that made this possible.
Garden Center Visit For August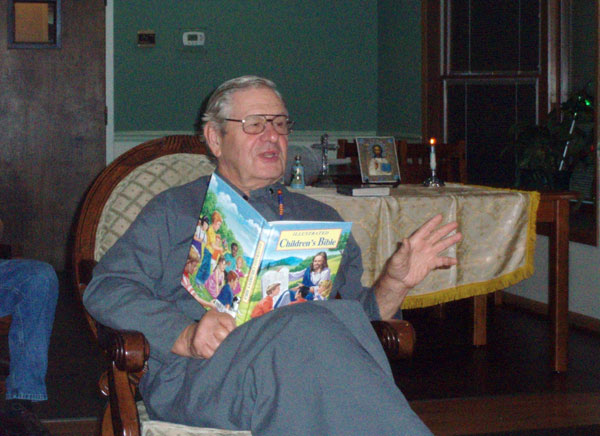 Fr. Andrew started our visit with the story of the Transfiguration of Christ on Mount Tabor. Jesus in the presence of Peter, James and John and with Moses on one side of Him and Elijah on the other, became radiant in divine glory. His face did shine like the sun and his garments became as white as the purest snow. Thus giving the apostles a glimpse of the glories of heaven.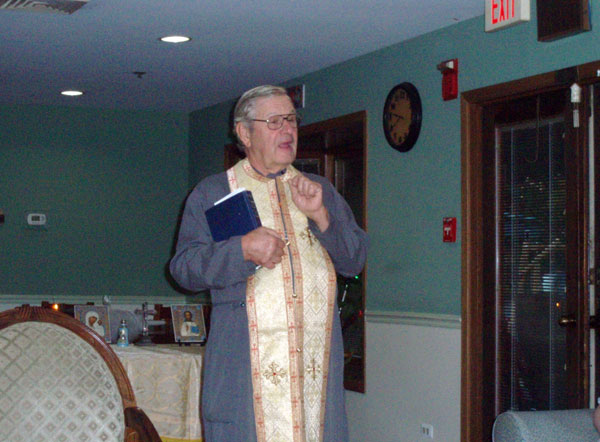 Fr. Andrew told us how the Transfiguration is written in the Gospels of Matthew, Mark and Luke.
Fr. Andrew blessing grapes - Just as Jesus was changed into divine glory on Mount Tabor, the grapes are changed into wine then the wine Consecrated and changed into the Christian sacrament of communion, the Eucharist.
Our visit ended with the sharing of grapes and enjoying gooey cupcakes that Christine provided for everyone. This concluded 16 years of visits with the Garden Center. We are grateful for the privilege of their company, which has warmed our hearts and brought smiles to our faces. May God grant us many more years with the residents.