---
July
Food For The Christian Soul: Greco's Italian Restaurant
This month we went to Greco's Italian Restaurant.
26 were in attendance at one long table.
The food was wonderful as was the fellowship.
Annual Blood Drive
Heartland Blood Centers sent its mobile van for our annual blood drive on Sunday, July 19th. Heartland is a non-profit organization that serves 63 area hospitals.
Staff members check potential donors' pulse, blood pressure, temperature and iron levels before allowing them to donate.
Heartland set up 4 beds for blood donors to relax as their blood donation is collected. It takes 5 to 10 minutes on average, to donate blood and potentially save a life.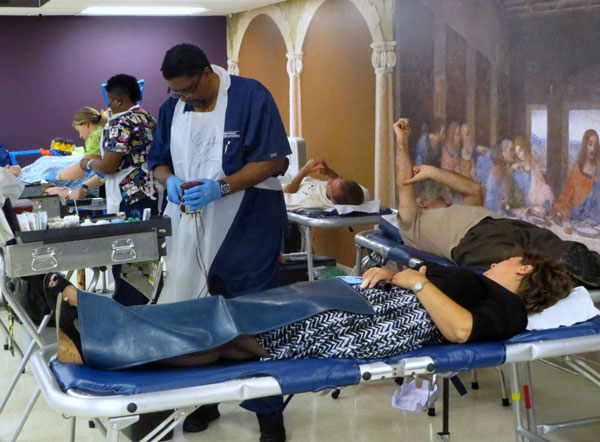 We had 15 people volunteer to donate blood. Eleven units were collected. Although we fell short of our goal of 21 units, Heartland was very appreciative, saying that the national blood supply was down to two days' worth.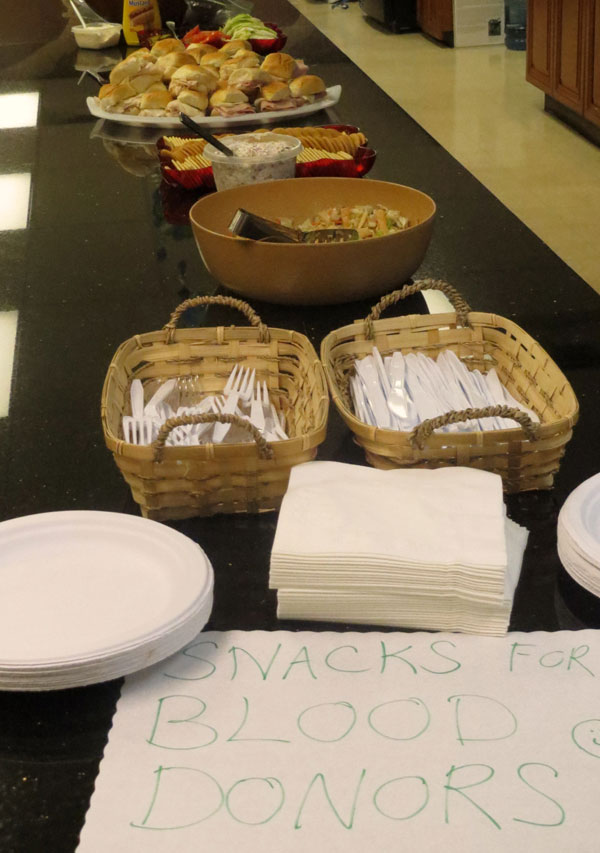 We always make sure our donors get some healthy and delicious refreshments both before and after they donate blood. Donors also got a $5 Target gift card.
Icon Blessing
This mural depicts the story of the sinful women anointing Christ before burial. John 12:1-7 " Then Mary took a pound of very costly oil of Spikenard, anointed the feet of Jesus and wiped His feet with her hair and the house was filled with the fragrance of the oil".
Mission To Navajo Reservation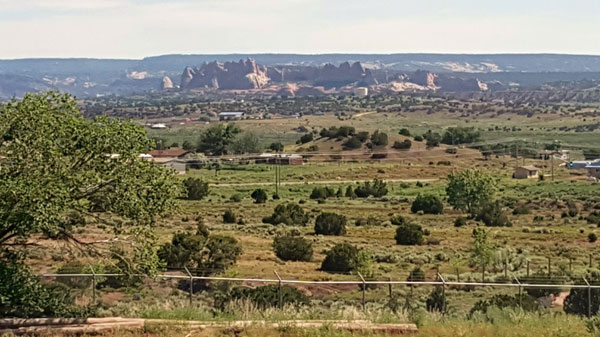 This is a Navajo reservation on the border between New Mexico and Arizona where our mission team will be working. The activities include children's health screening, repairing and expanding a green house, and visitation to the hogan's taking food donation.
We began our Mission program after a long train ride. We arrived in Albuquerque on Saturday. We went to Liturgy at the Greek Orthodox Church. This is the first day of activities.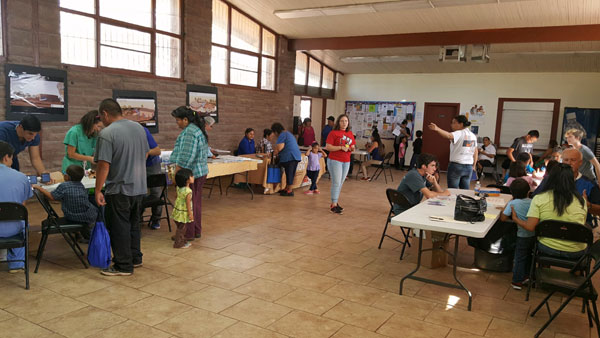 Our Mission team to the Navajo Nation began doing health screening for the head start program. Emma is directing the children to the different tables. The screening covers dental, eye, ear hearing and general health issues.
Another photo with Daniel and Emma at the health screening.
After screening 75 Children we did some sight seeing. Some of the team members spelled out YOCAMA at the Navajo monument to the code talkers.
The monument to the Navajo code talkers. This is called Window Rock located south of Gallup, New Mexico.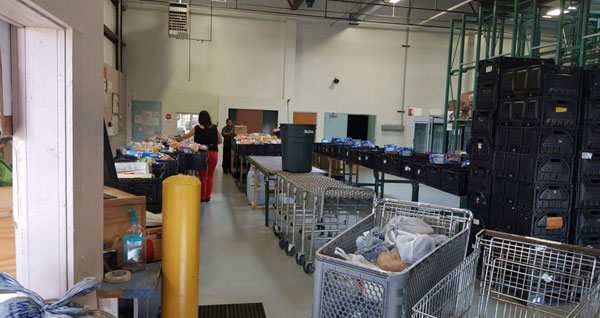 Today we gave out food at the local food pantry and pulled weeds.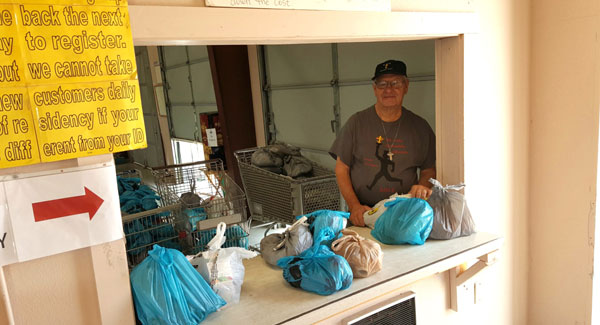 Fr. Andrew gave out produce. The people get one box a month of produce. Much of the food comes from Wal Mart as part of a national feed the hungry program.
These greenhouses are used to grow fresh food which is given out. The team cleaned up the area for the construction of several new greenhouses.
Sophia from Cleveland, Vasily from Boston, and Heidi and Lexi from Pittsburgh, pulling weeds.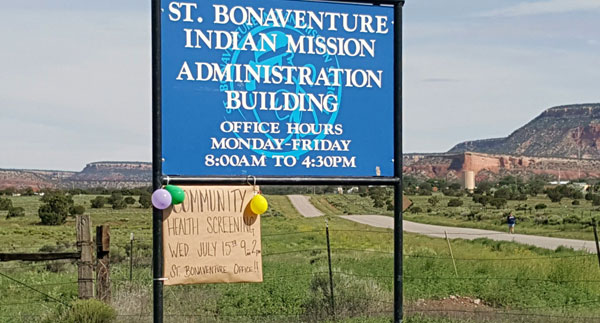 This is the Indian school where most of the construction work is being done and health screening for the Head Start program. This will be our last working day.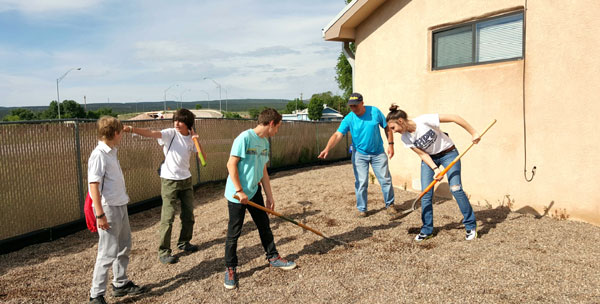 Bob supervising the raking of the school play ground with Jonathan and Conrad.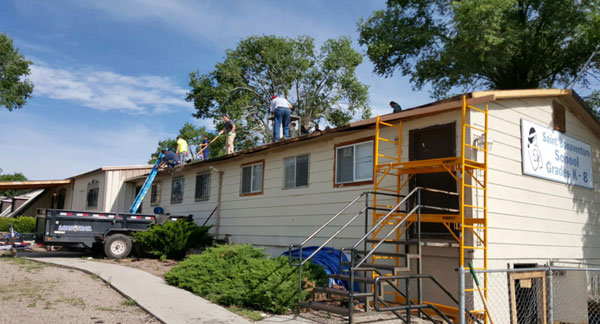 Joe, Bob, and Steve along with teens from 3 Orthodox parishes repairing the roof on the school. We have a total of 45 on this mission team.
Father Chris, Bob and Joe receiving roofing instructions from our Navajo expert.
Joe working on the roof of St. Bonaventure Indian School.
Fr. Chris from Peabody Massachusetts working on the roof. Fr. Andrew would have been with him but he is feeling his age.
The whole group sharing thoughts from the day.
Conrad playing ladder ball at the retreat center.
Steve and Bob standing at the front gate of Sacred Heart retreat center. This is where we stayed for the week. The accommodations were very nice.
Ann Salvador, our fearless leader, giving directions. She organizes and supervises two mission teams each summer and is the executive director of YOCAMA.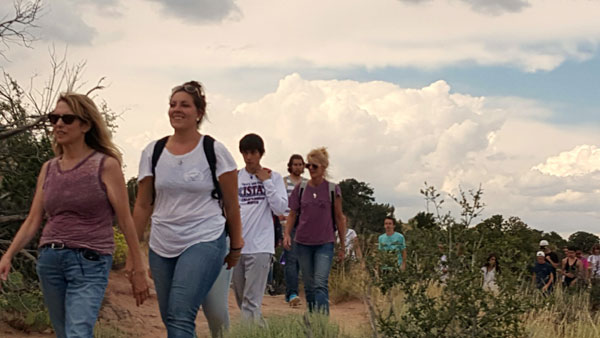 After working all day we took a hike on pyramid Rock. Ann leading the way as usual.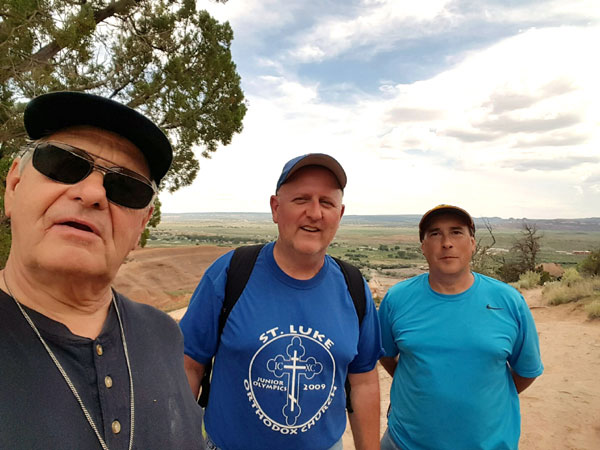 Even Fr. Andrew, Bob and Steve followed along. Fr. was the last one down. Bob following to make sure he did not fall.
A view of Church Rock from our hike in Red Rock State Park.
Steve and Emma on the same hike.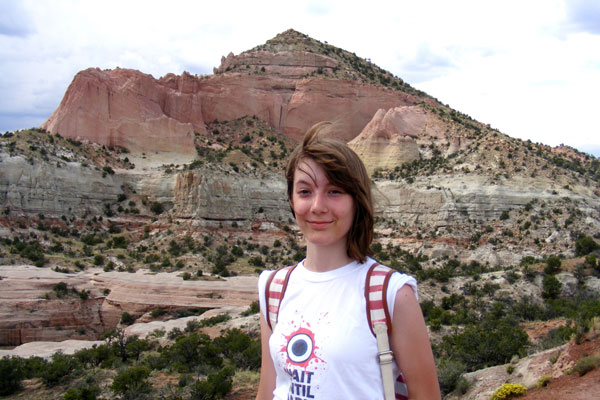 Nicole in the foreground of Pyramid Rock seen from our hike.
Our final group photo of the 2015 St. Luke mission team to the Navajo Nation for Young Orthodox Christian American Mission Adventures YOCAMA.
Getting on Amtrack for the train trip back to Chicago. Our team will be home at 3 pm. the next day. Fr. Chris and his team will still have to fly from O'hare back to Boston and others to Cleveland and Pittsburgh.
Garden Center Visit For July
Fr. Andrew began our visit with the story of Moses returning to Egypt to seek the release of the Hebrews, as a result of God speaking to him in a burning bush. When Pharaoh wouldn't release the Hebrews, Egypt was afflicted with ten plagues. Finally Pharaoh told Moses he could take the Hebrews, then changed his mind and followed Moses to the Red Sea. There Moses parted the Red Sea so the Hebrews could cross safely. During the 40 year journey of the Hebrews in the desert, Moses received the Ten Commandments from God on Mt. Sinai.
Fr. Andrew brought a flag which he received from Betsy Ross' house in Philadelphia. Flying the flag is one way to celebrate our nation's birthday on 4th of July. He told us how going to church, prayer and receiving communion are some ways to celebrate Jesus.
Residents and staff hurried to their seats to enjoy cake with fresh fruit and topping provided by Christine.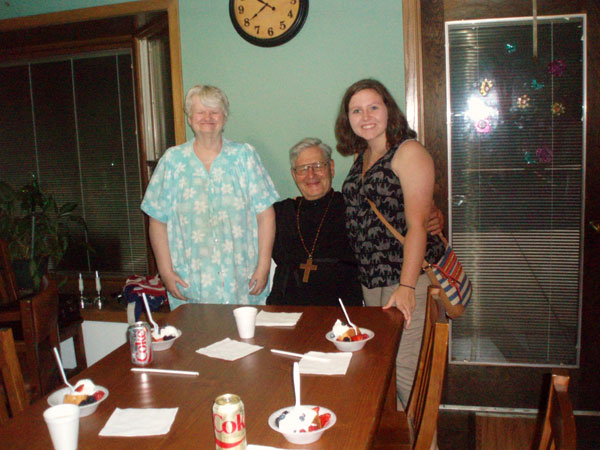 Emma was a delightful additional to our 15 year anniversary celebration, as she interacted beautifully with the residents.
Children's Sermon For July
The children's sermon was about remembering important events. Father Andrew asked the children what things are used to remember American Independence Day.
He unfurled a thirteen star Betsie Ross flag he had as a child growing up in Philadelphia. He asked the children if they knew what Christ asked us to do to remember Him. He explained how the Divine Liturgy and the offered bread and wine are to remember what Christ did for us so we could be saved and go to heaven.
After the sermon all those attending the Liturgy were asked to kneel down while Fr. Andrew read a prayer for peace against division, strife and violence and that we return to our commitment to God as our founding fathers on independence day.