---
September
Events Are In Sequence - Please Scroll Down
"Many Years" To Paul And Debra"
Congratulations to Paul and Debra on their wedding today. "God Grant Them Many Years."
"Garden Center Visit For September"
Our visit started with Fr. Andrew telling a story about St. Jude. Jude was one of the Twelve Apostles of Jesus. According to tradition, many pilgrims who prayed to St. Jude, experienced his powerful intercessions, which earned him the title, "The Saint for the Hopeless and the Despaired."
Fr. Andrew explained, using a plane, book, spatula, and screw driver as examples, what ever our labor is, we should always do it in the name of the Lord.
Even when cooking, we should do it in the name of the Lord.
As always, our visit ended with refreshments and conversation.
"Church School Year Begins"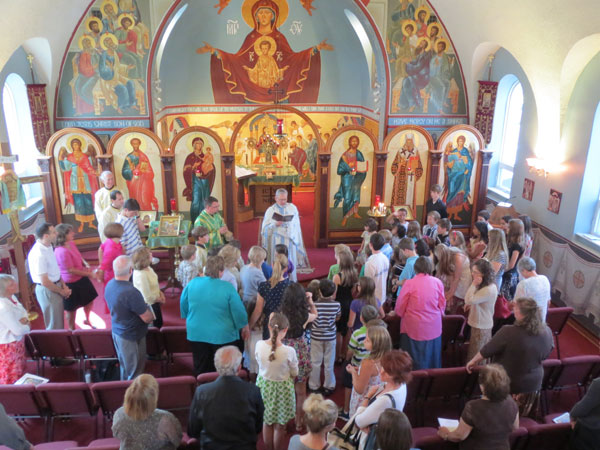 This week Church School began a new year. Father Andrew read a prayer for the teachers and students.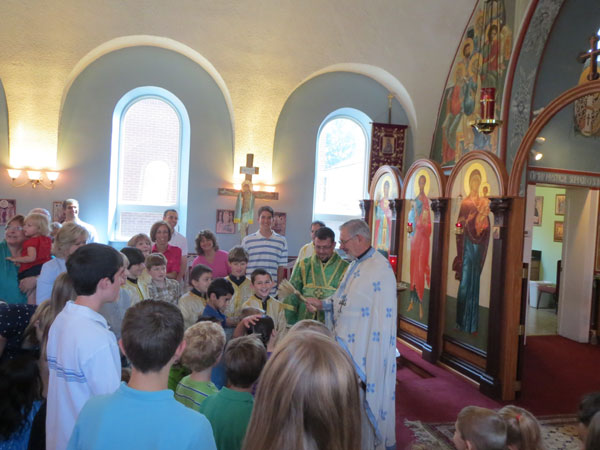 Father Andrew blessed the children and teachers with Holy Water.
Group photo.
"Children's Sermon For September"
This months children's sermon was about labor day. Father asked the children what object among the items he showed would be used for the Lord's work. One of the children pointed to the bible.
Father quoted 1CoL 3:17 holding up a brick layers trowel he said "What ever you do in word or deed do it all in the name of the Lord Jesus" including your school work.