---
October
Events Are In Sequence - Please Scroll Down
Book Club And A Birthday
Our book club ministry holds periodic meeeting to discuss books on a wide variety of topics. At this months meeting, they celebrated Karen's, birthday. "Many Years" to Karen, our Book Club Leader.
St. Luke Parish Feastday - Octoberfest
This Sunday St. Luke Parish celebrated its Feastday with an Octoberfest celebration. Here Father Andrew blesses the meal.
Parishioners enjoy a German Style meal.
Scene from Feastday Celebration.
Scene from Feastday Celebration.
Scene from Feastday Celebration.
Our thanks to all who worked so hard to provide us with our feastday celebration.
St. Luke Parish Represented At PASS Banquet
Pregnancy Assistance South Suburban (PASS) is one of the charitable organizations St. Luke has supported for over 16 years.
Our Church School
Group Photo.
Toddler class - Teacher Pat.
First & Second - Teacher Cheryl.
Third & Fourth - Teacher Maria.
Fifth & Sixth - Teacher Lynn.
Seventh & Eight - Teacher Aristea.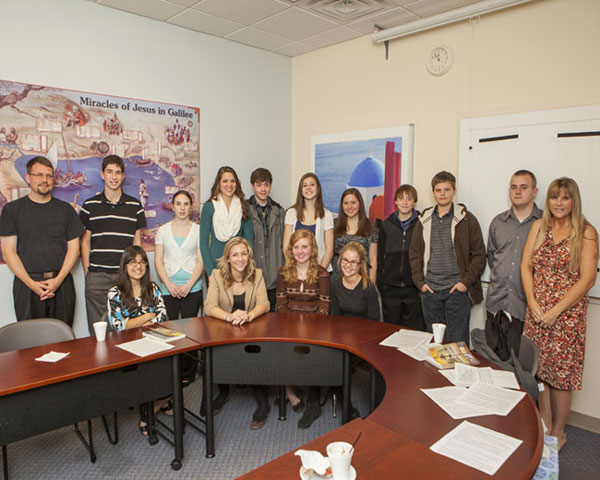 High school. - Teachers John and Theo.
Children's Sermon For October
The children's sermon this month was about getting rid of bad habits. Father showed dry leaves as examples."Just like autumn leaves must be raked so bad habits must be removed." The bible verse was ".....present your bodies living sacrifices,holy and acceptable to God"...... Roman 12:1
Garden Center Visit For October
Fr. Andrew started his visit with a story about St. Dorothy. Young Dorothy's mother and father were martyred and she was given to two women who treated her cruelly in an effort to break her faith. But she refused to worship idols and was therefore sentenced to death by the governor. St. Dorothy, which means "Gift of God," is the patron saint of brides, florists and gardeners. Her feast day is February 6th.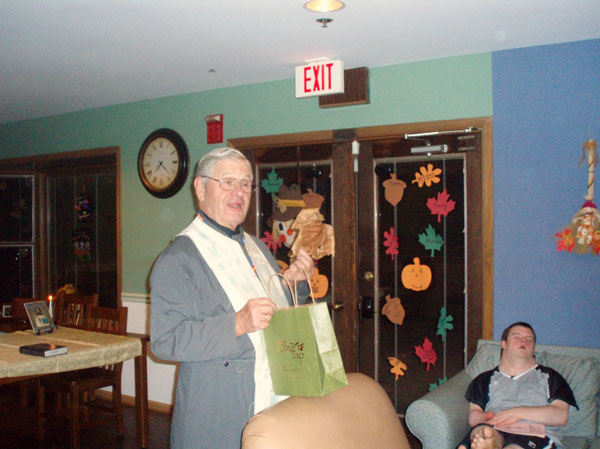 Fr. Andrew held up a dried leaf and said how all the falling leaves that cover the ground, kill the grass, unless they are removed. Our bad habits also can be harmful, to ourselves and to others, and so we should try to remove them from our behavior.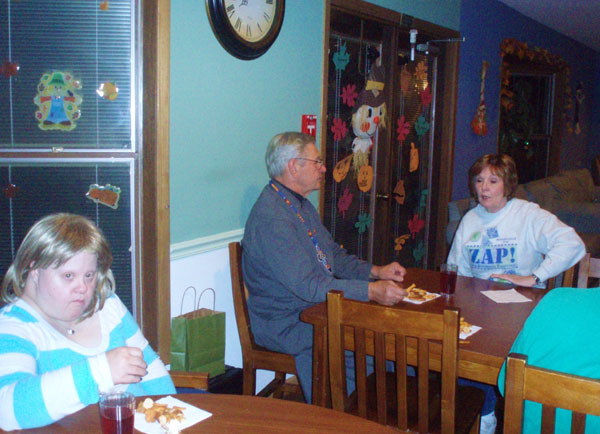 Conversation, accompanied with juice and pretzels ended a pleasant visit.