Events Are In Sequence - Please Scroll Down
---
September 2010
Events Are In Sequence - Please Scroll Down
Church School Begins Another Year
This week we began another year of church school at St. Luke Parish. The rooms have been recently done complete with murals. This is the toddler room with a mural of "Noah's Ark".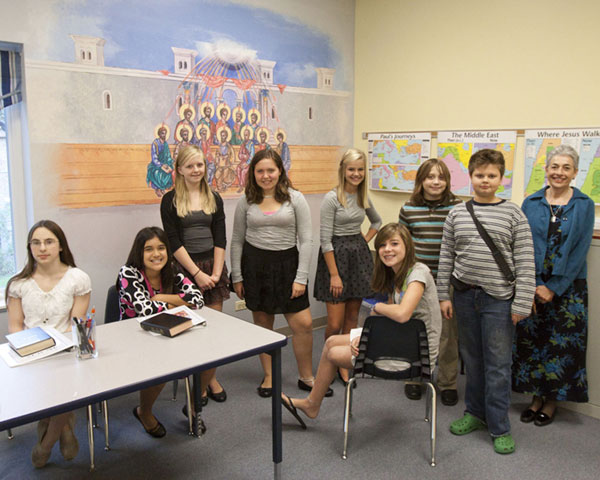 The Junior High Room - Mural: "Pentecost Descent of the Holy Spirit".
The Elementary #1 Room - Mural: "Jesus Feeds the 5,000 & with the Children".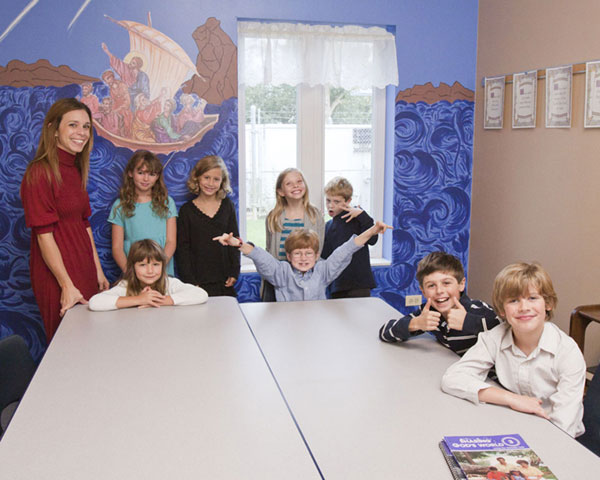 The Elementary #2 Room - Mural: "Jesus Calms the Storm".
The Kindergarten Room - Mural: "The Creation">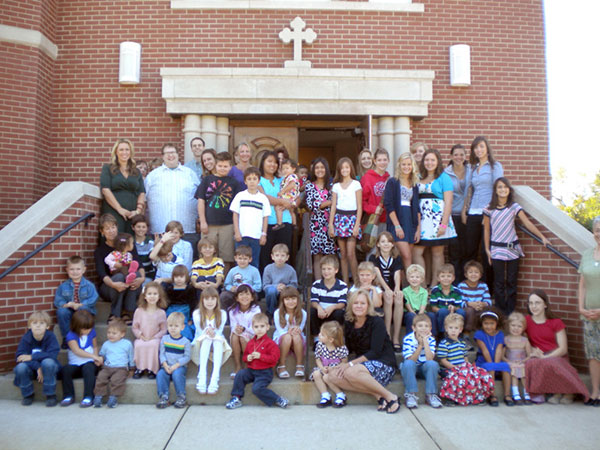 Group Photo of children and staff. We look forward to a successful year and ask for God's Guidance and strength in our endeavors.
Father Andrew and Pat In Italy
Fr Andrew and Pat at the Vatican while touring Italy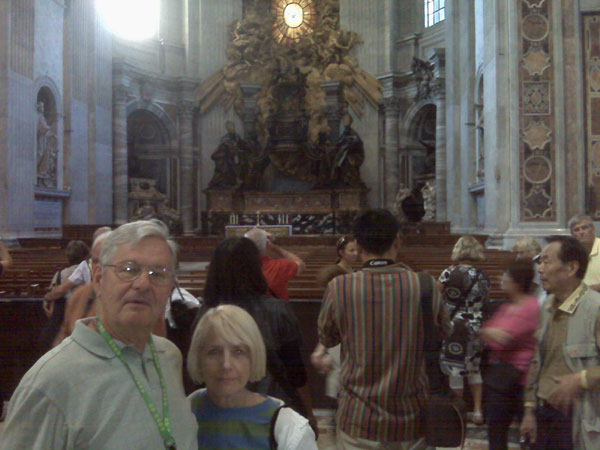 Photo from inside St. Peter's Basilica.
Quad Parish Picnic
Once again this year our quad parish picnic was held. Liturgy was celebrated by Fr. Andrew, Fr. Myron, Fr. Kurt, Fr. Luke, Fr. Herman and Deacons.
John Sutko once again did an excellent job of conducting the choir.
Fr. Myron giving the Homily.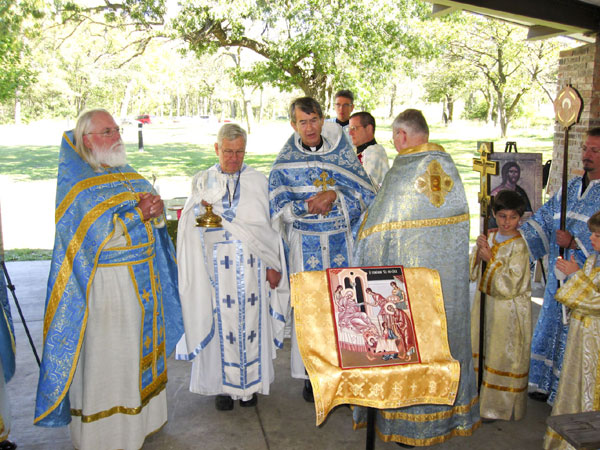 Scene from the Liturgy
Luba, Picnic Chairperson welcoming everyone to the 10th Annual Picnic.
Eating, magic show, children's games, and running around made this little one need some rest.
St. Luke Parish Remembers 911
Once again St. Luke Parish held its annual remembrance of the 911 tragedy. The St. Nicholas Icon, Twin Towers I-beam and Pentagon rubble are displayed in front of the altar for visitors to view and reflect upon.
CAPS Color Guard presented Old Glory.
Harry Chelpon related his 9/11 experience.
Mayor Bennett of Palos Hills thanks us for remembering 9/11 every year.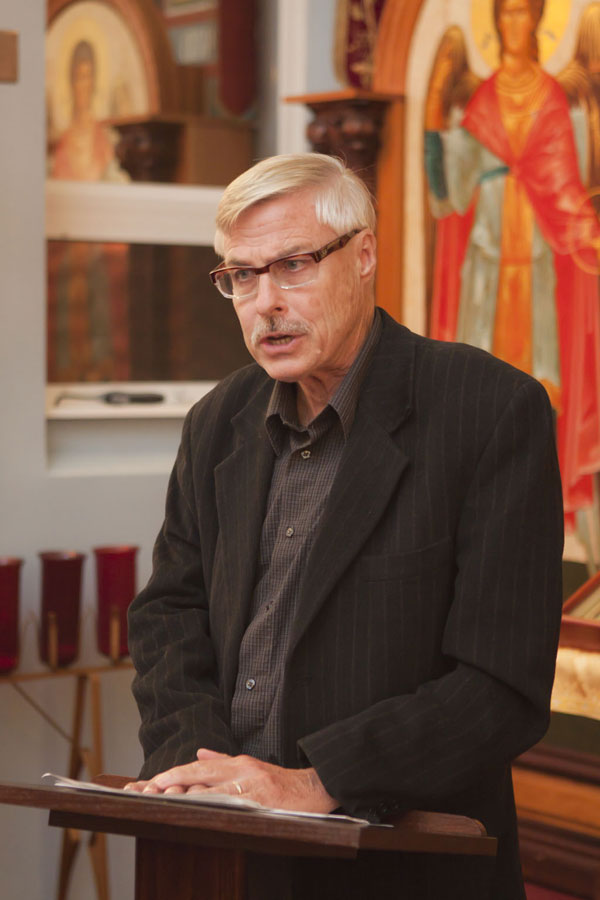 Bill Droel of Moraine Valley Community College and Sacred Heart Catholic Parish spoke to those in attendence.
Fr. Andrew led everyone in prayer.
CAPS read the names of our fallen Illinois Military.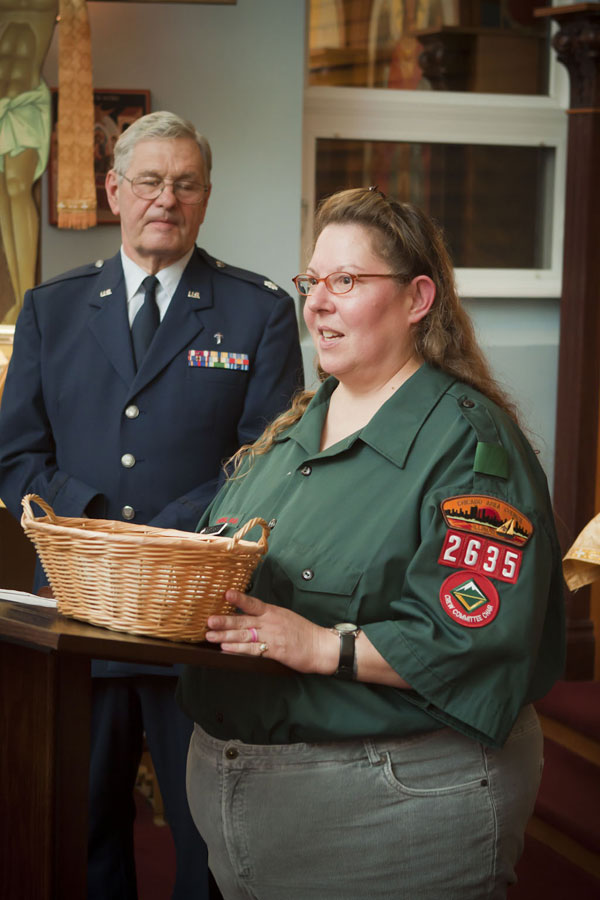 Caye gave an update on the National Flight 93 Memorial and started a collection.
Dignitaries posed for an official photo.
Attendees enjoyed refreshments after the Memorial.
---