Events Are In Sequence - Please Scroll Down
---
December
Events Are In Sequence - Please Scroll Down
Nativity Eve Dinner And Service
The table is set for the Holy Supper Ritual. This celebration proceeds the Nativity vigil and commemorates the Old Covenant which ends with the birth of Jesus. Unleavened bread is broken and eaten with wine. Also garlic and twelve fasting food ( no meat or dairy) dishes are served.
Each year the Christmas story is read from the gospel of Matthew. Next the Parishioners sing the Troparion and Kontakion for the Feast of the Nativity.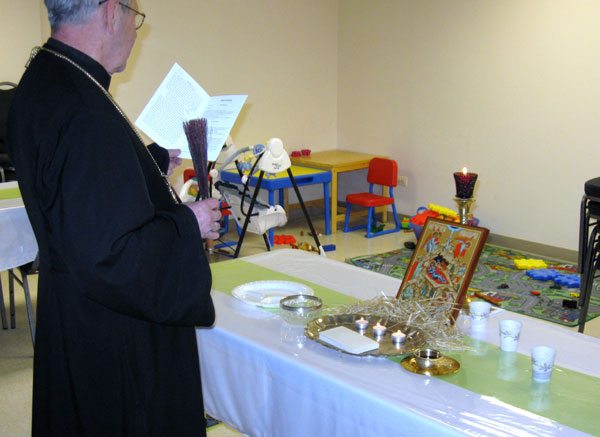 Scene from the service.
Honey is being place of the foreheads of those present with the words, let us love one another like the bee loves honey. Unleavened Bread called Oplacki is distributed to all.
After the Holy Supper ritual, the food is blessed and served. This custom originates in Eastern Europe and is shared by both Orthodox and Roman Catholics.
Following the meal, the Vigil of the Nativity is celebrated.
Garden Center Visit For December
Fr. Andrew started the evening with the story of St.Nicholas.
Brett assisted Fr. Andrew with the service.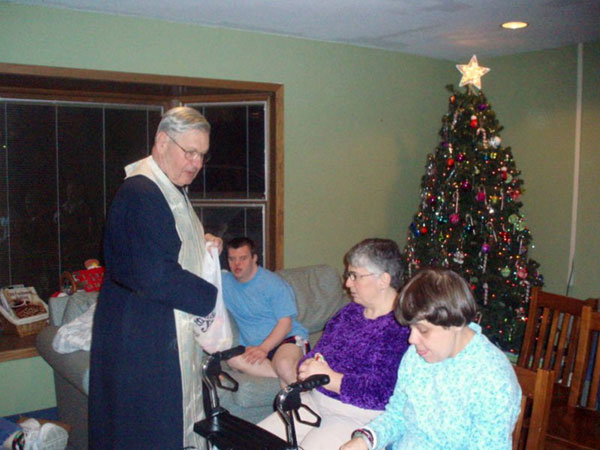 Fr. Andrew passed out chocolate coins to everyone.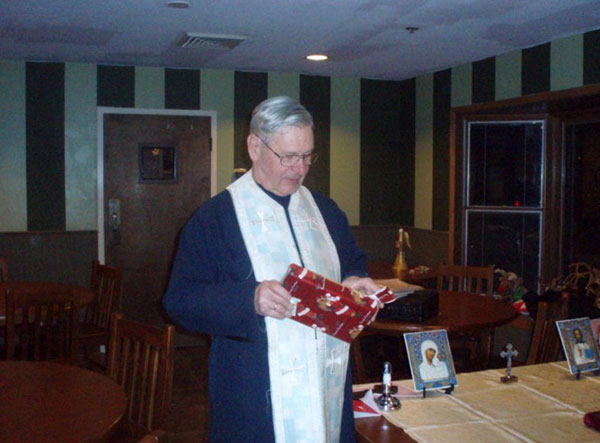 The residents then showed their love and thanks to Fr. Andrew with a present of candy that they shopped for.
St. Luke Parish Holds Annual Christmas Pageant
This Sunday St. Luke Parish held its Annual Christmas Pageant. It began with A Sing-a-long led by some of the girls: "God Rest Ye Merry Gentlemen"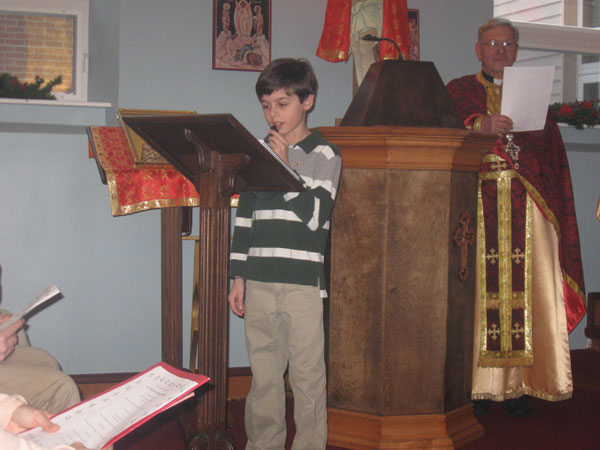 Next followed a Reading by Jonathan: "Jesus is the Reason"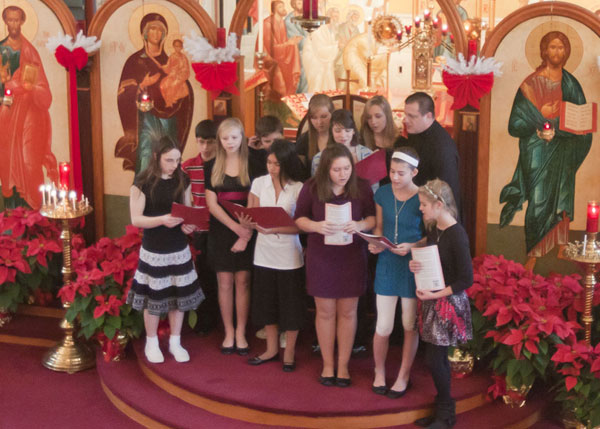 This was followed by a Sing-a-long: "We Three Kings"
Michael read: "Christmas Trees"
The church school sings: "Little Baby"
A reading by James: "The Christmas Night
A reading by Nick: "Christmas"
Scene from the pageant.
Jesus' Precious Little Animals
St. Nicholas paid a visit during the pageant. Group photo with St. Nick.
St. Nick hands out gold coins to the children. Thanks to our Church School teachers and Choir Director for a wonderful performance.
Children's Sermon For November
Fr. Andrew told a story about the birth of St. Nicholas. He then asked the children if they thought it was a legend or a true story. He explained how little we know much about the true life of St. Nicholas but we do know he was a very charitable bishop.
---