Events Are In Sequence - Please Scroll Down
Choir Room Completed
At long last the choir room has been finished. Today carpeting was installed and everything cleaned and moved back into the position. Our thanks goes out to all those who donated their time and money for the completion of this project.
Church School Begins With A Prayer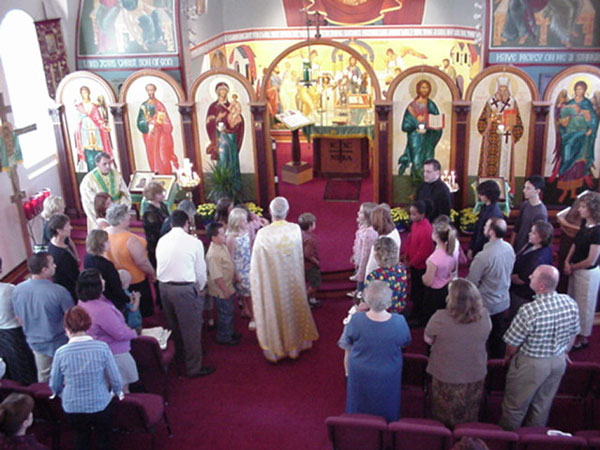 With summer winding down, this Sunday St. Luke began church school classes once again. Following Liturgy, Father Slaon gathered the children and teachers and blessed them and prayed for their successful studies this year.
Patriot's Day Memorial Service
The Bagpiper and Color Guard prepare to begin the evening's ceremonies.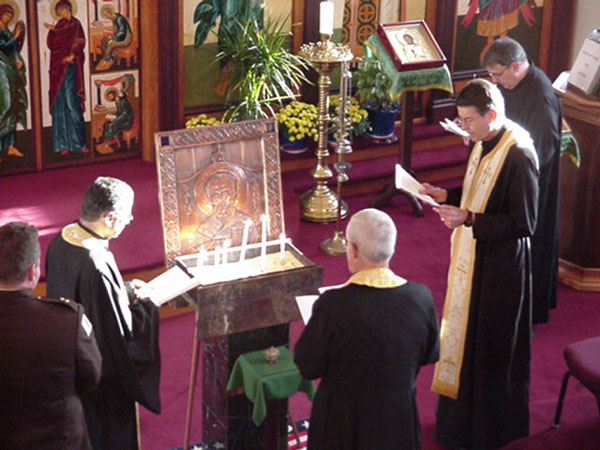 Opening Prayers around the relics.
Fr. Sloan explains the relics.
Mayor Bennett thanks St. Luke for continuing to remember the events of 9/11 and tells us to remain strong and commit to our communities.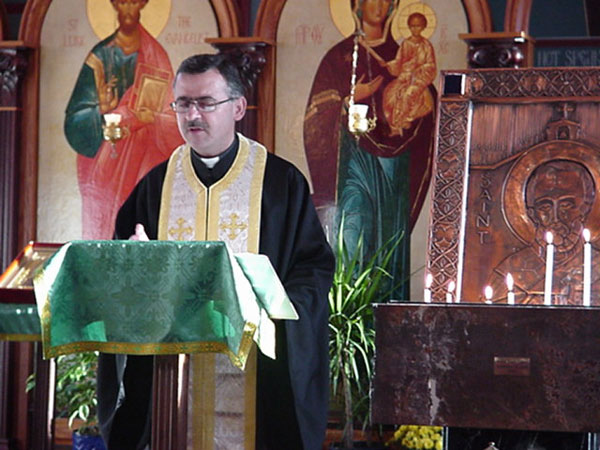 Fr. Rihani tells us why the terrorists attacked and what we can do to befriend the Arab world so future generations won't have to fear terrorism.
Fr. Sloan reads Metropolitan Herman's Archpastoral Message regarding 9/11.
June Anderson sings A Song for an Unsung Hero from the choir loft.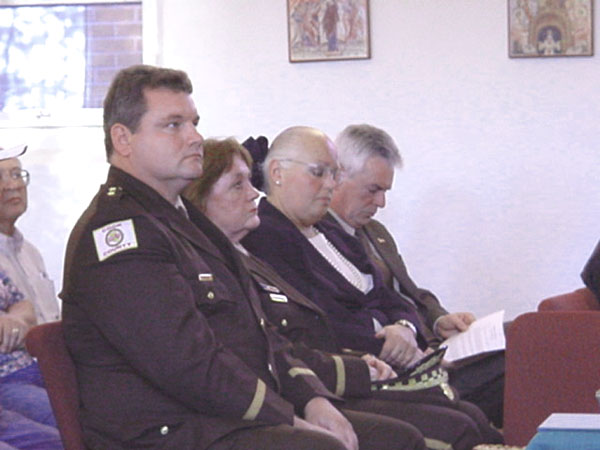 Mayor Bennett and representatives from John Stroger's office at the Cook County Board and Sheriff Michael Sheehan's office listen solemnly.
Patriot's Day Liturgy With Archbishop Job
St. Nicholas Icon, Twin Towers I-beam and Pentagon rubble are displayed in front of the altar for visitors to view and reflect upon.
His Eminence, Archbishop Job, Bishop of Chicago and The Midwest, begins Divine Liturgy with Blessed is the Kingdom.
Pat Ketchmark's display of our 9/11 history including photos of the I-beam delivery in 2002 and Fr. Andrew's letter requesting the beam from Mayor Bloomberg.
Display of 9/11 poetry obtained by Sue Lisowski which hangs in the Parish Office year-round.
Evening At St. Lukes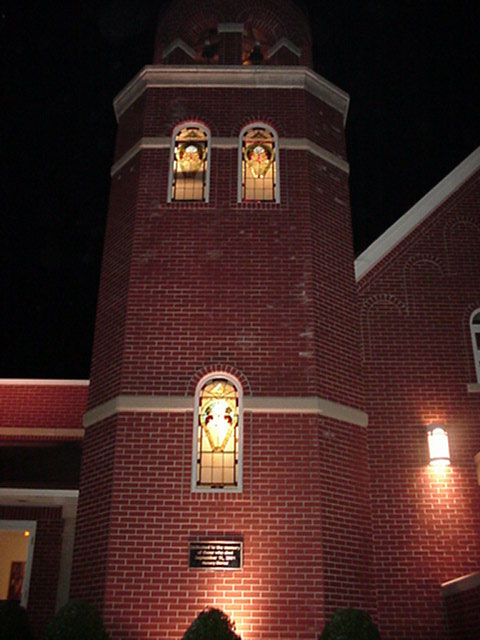 Since most activities occur at St. Luke Parish during the daylight hours, many do not have the chance to see how beautiful the bell tower and stained glass windows look at night. This bell tower is dedicated to those who lost their lives in the terrorist attack of September 11th. St. Luke will be having a special memorial service on september 11 for those who perished on that terrible day. The church will be open all day for visitors to remember and view the beam from the world trade center.