Events Are In Sequence - Please Scroll Down
Archbishop Job Blesses Missionaries
As many of you know, Father Andrew and his wife Pat will be traveling to India as missionaries this fall. St. Luke Parish was asked to host a service for blessing of the missionaries in the area before they departed for their respective destinations. Archbishop Job celebrated the service in which he blessed the missionaries present.
Here Archbishop Job blesses Father Andrew with holy water.
Following the service a pot luck dinner was served.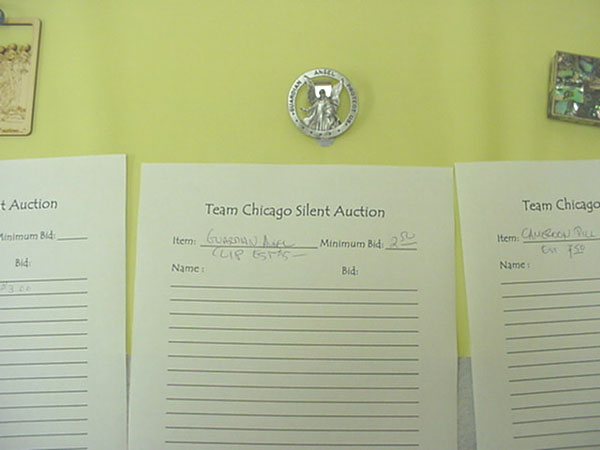 A silent auction was held on items brought back by missionaries from previous trips to raise funds for the current set of missionaries.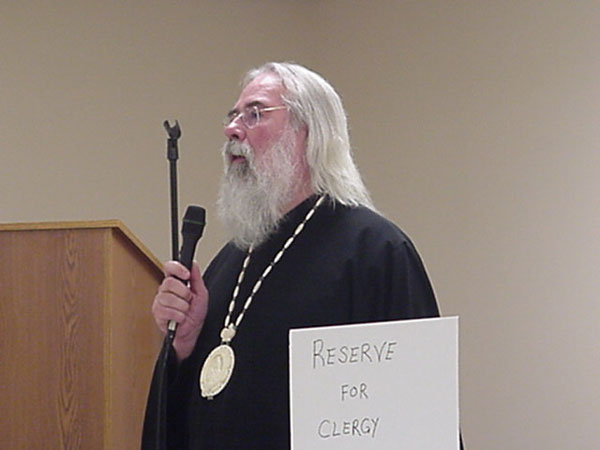 Archbishop Job spoke of the role of the Orthodox Church and Missions. This was followed by a short slide presentation.
"Bring The Little Children Unto Me"
St. Mary Antiocian Orthodox Church uses St. Luke facilities each Sunday for Divine Liturgy at 1 PM. Since the children attend Church School and there is not enough room for them at the Liturgy, Fr. Andrew celebrates a Typica Service for the children in the Fellowship Hall. They all sing the responses and receive Holy Communion which is reserved from the earlier Liturgy.
The children are gathered for the service.
I.O.C.C. Annual Charity Banquet
We had ten parishioners attend the dinner. The evening consisted of a delicious dinner of beef and chicken, a viewing to the new video presentation by the IOCC and an address by Dr. George Dalianis the founding chairman of the IOCC Chicago Metropolitan committee.
The mission of International Orthodox Christian Charities (IOCC) is to respond to the call of our Lord Jesus Christ, to minister to those who are suffering and are in need throughout the world, sharing with them God's gifts of food, shelter, economic self-sufficiency and hope. Established in 1992 by the Standing Conference of Canonical Orthodox Bishops in America (SCOBA), IOCC is the official humanitarian aid agency of Orthodox Christians worldwide.
Dr. George Dalianis speaking about the work of the IOCC and his personal experiences observing the programs in Bosnia - Herzegovina and the Republic of Georgia.
High School Night Out
Teens of St. Luke and invited guests from several highs schools gathered for a night of fellowship, fun and karaoke singing.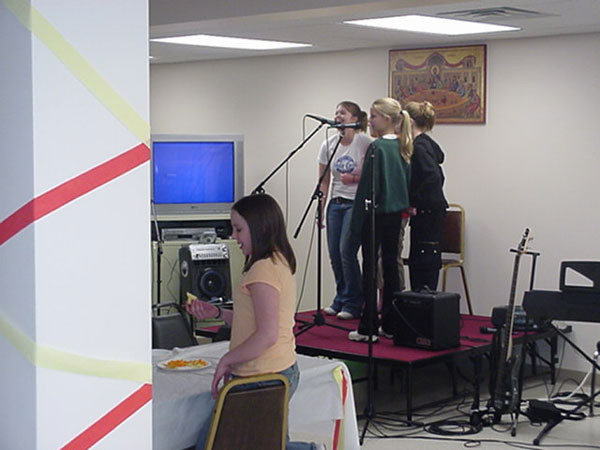 Several young ladies are harmonizing following the words which appear on the TV screen.
Several get aquatinted games were played with Deacon Andrew leading the activities.
Father Andrew is trying his hand at the violin. All had a very enjoyable time and are planning to have this activity more often.