---
December
Events Are In Sequence - Please Scroll Down
Garden Center Visit For December
Fr. Andrew began our visit with the story of the birth of Jesus. Mary and Joseph traveling to Bethlehem, found the city full of people and lodging already full. Joseph anxious because he knew the time of the baby's birth was near, took shelter in a stable. During the night Mary's baby was born, Jesus. She wrapped him in strips of linen and gently laid him in a manger. Then the night sky was filled with angels who sang in praise of God.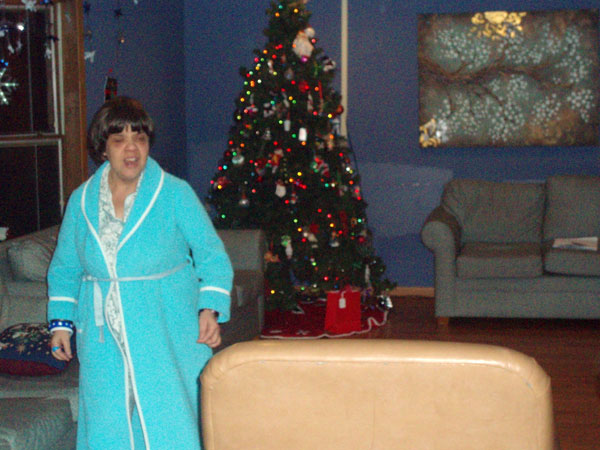 Janet joyfully reciting her Christmas poem.
Steven, who joined the Garden family 11-4, enjoying snacks and conversation for the first time with Fr. Andrew.
Children's Sermon For December
For St. Nicholas day, Fr. Andrew read a story from a book of 20 stories about St. Nicholas. This story was about how St. Nicholas met Mohamed and had a discussion with him about miracles. He said this story was a legend because St. Nicholas lived in the 4th century and Mohamed lived in the 6th century. It still was a nice story.
Dedication of St. Nicholas Church at ground "0"
Events Archives
---