---
February
Forgiveness Sunday Vespers
The first service of Great Lent is called Forgiveness Sunday Vespers. It is a standard Lenten weekday evening service. The verses sung refer to beginning Lenten fasting (Parish Info: Fasting) overcoming sin and of spiritual growth. The service ends with the prayer of St. Ephriam the Syrian that asks God to take away various passions and give various virues with a special emphasis on forgiveness.
At the dismissal Father Paul spoke about forgiveness. Then the parishioners one by one asked each other for forgiveness.

Journey To Pascha - We invite all to join us at St. Luke's on our lenten journey to Pascha. If you are unable to attend in person please visit feel free to follow along and for more information on the faith and services. Each year we try to update this part of our site with new pictures so you can look ahead or follow along as we progress towards Pascha.

New Member's Luncheon
Each year on Cheesefare Sunday, St. Luke Parish recognizes its new members. Each is presented with an icon and officially welcomed into the parish.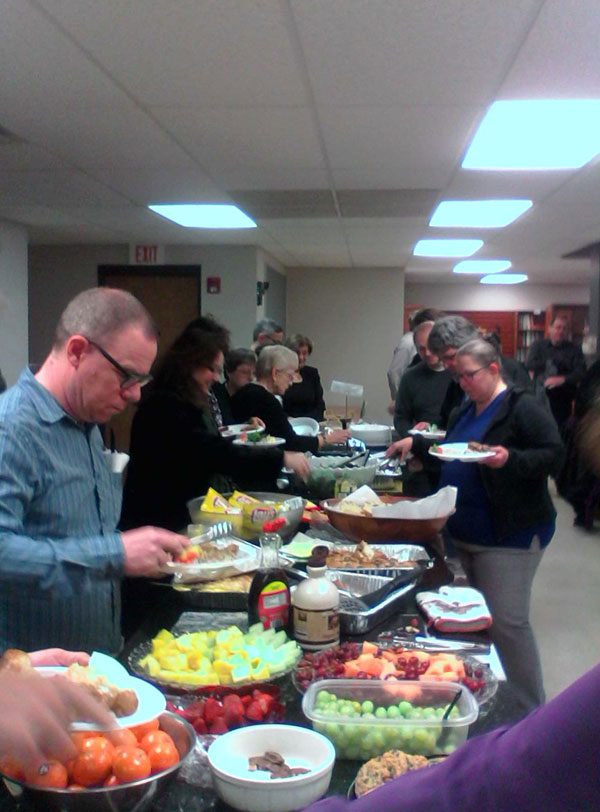 Following Liturgy a luncheon is served in their honor.
Soup Sunday
This Sunday following Liturgy our mission team held a fund raiser entitled "Soup Sunday".
Donations will go to further our mission efforts. Good Food! Good Work! Good Cause!
Food For The Christian Soul Visits Pete's Fresh Market
Our Food For The Christian Soul Ministry met at Pete's Fresh Market. This is an upscale grocery store that carries a wide variety of items as well as an eatery with a wide selection of main courses, salads, and desserts.
There is a wine bar with attached eating area. The group met here and after individually selecting and purchasing their meals returned for dinner.
Our thanks once again to Matt for another unique and wonderful dining experience.
Garden Center Visit For February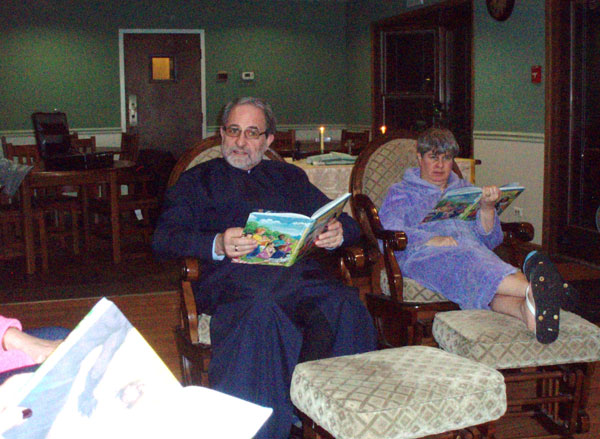 Fr. Paul started our visit with the story of Jesus in the wilderness. Jesus was led by the Spirit into the wilderness where He fasted for forty days and forty nights after being baptized by John the Baptist. During this time, Satan appeared to Jesus and tempted Him three times. Jesus refused each temptation and said, "Man shall not live on bread alone." And "You shall worship the Lord your God and Him only shall you serve."
Fr. Paul told us that Jesus doesn't want us to worry about what we are going to eat or what we wear. We should be like the birds; they don't worry about their next meal. Don't worry, but have faith and trust in Jesus.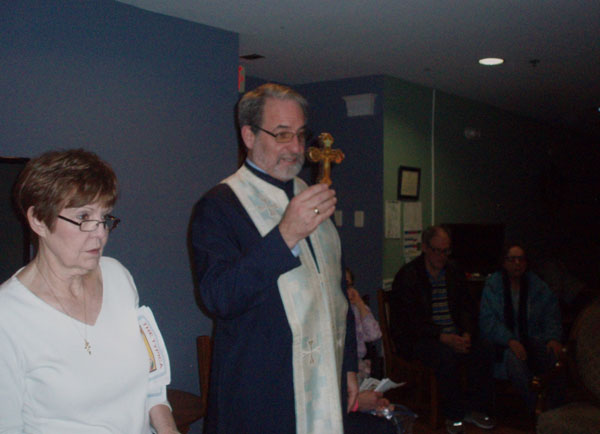 Our visit ended with singing "Many Years" to Donna and Steven, celebrating their birthdays this week.
Events Archives
---