October
A Visit From The Convent Of St. Elizabeth In Byelorus
St. Luke Parish received a visit from The Convent Of St. Elizabeth In Byelorus. Following vespers there was a short video presentation on the work of the Convent of St. Elizabeth with patients and homeless in Minsk, Byelorus.
Sister Joanna from the Convent then spoke and answered questions.
Following the presentation items from their religious gift store were on display for sale.
125th Anniversary Of Orthodoxy In Chicago
Preparations for the service. Dn. Saed of St. Mary's converting Lane Tech stage into a chapel.
Another photo of the preparations.
Scene from Pan-Orthodox liturgy.
Scene from Pan-Orthodox liturgy.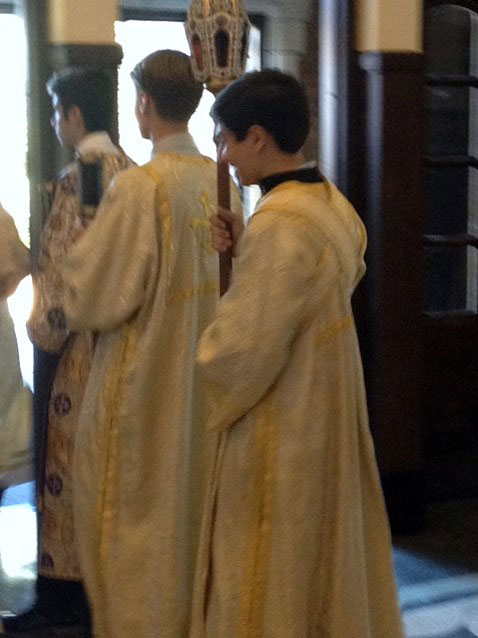 St. Luke altar servers James and Justin at the historic service.
Protinica Michelle Jannakos after the service. The choir was well received.
Events Archives
---