---
October
Garden Center Visit For October
Fr. Andrew started our visit with the story of "Jesus and the Children" When a group of children came running up to Jesus the disciples started to push them away because they knew Jesus was tired. Jesus was annoyed and stopped them. Jesus wanted the children to come to Him and told his disciples they must be like children if they are to enter Heaven.
Fr. Andrew then asked the residents, "Who is afraid of the dark?" He said some use a flashlight in the dark, but Jesus is the light. And we don't have to be afraid because we have Jesus with us.
Everyone holding candles as we say the Lord's Prayer.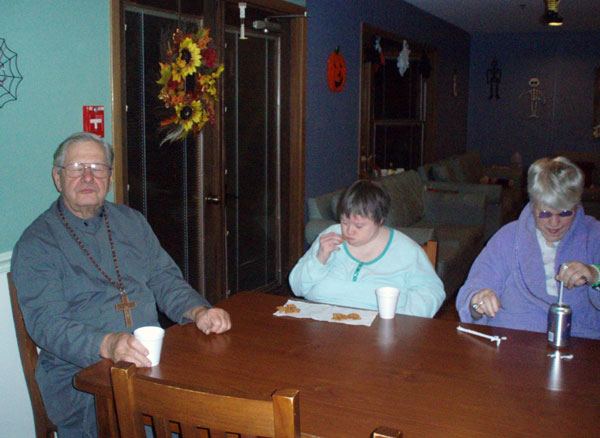 Snacks and conversation about the up coming Halloween party ending our evening.
911 Relics Displayed At Moraine Valley Community College
North Palos Color Guard posting the colors.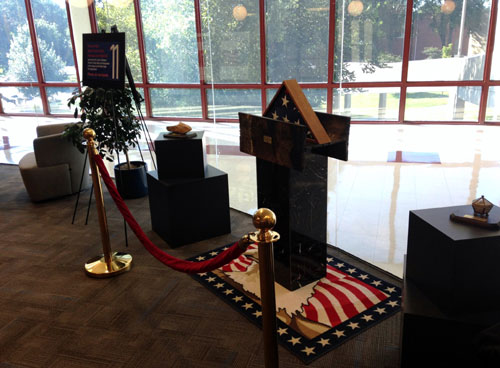 Relics on display in Moraine Valley Library.
Close up of Relics in the library.
North Palos Fire Color Guard placing the folded flag for display.
Counselor Anna Coco ringing the Fire bell for each 9-11 victim name read during the ceremony.
Events Archives
---